Desserts for Diabetics – Low Carb Ideas for Your Palate
---
The word "dessert" drives fear into the heart of many diabetics. It doesn't have to be that way! In this article, we
introduce desserts for diabetics and strategies to help keep your sweet tooth happy while keeping your blood sugar numbers in check. .
How to Manage Your Carbohydrate Count With Desserts
The first part of your strategy should include advanced planning. At home, keep certain low carb staples and supplies available so it will be easy to prepare those desserts when you are ready for them. Here are some ideas for your personal pantry:
low or no sugar fruits and fruit fillings
Simple baked cookie items such as graham crackers, vanilla wafers and ginger snaps
Nuts such as almond, pecan, walnut and sunflower seeds
Steel cut oats
Artificial sweeteners such as Splenda, erythritol, monk fruit, stevia, and others
Remember that portion control and carb counting are your best allies. Small, compact servings of a dessert work well to satisfy your sweet cravings and you can manage your carb intake with little effort. Think ahead when planning meals. Try to reserve sweet treats for special occasions when you do partake.
What to Keep on Hand For a Quick Sweet Fix
Fruits often offer a big bang for the buck so choose fruit selections when you can for your desserts. Avocados offer a great base for many desserts. Low sugar peaches, pears and apricots are tasty and budget friendly on carbs. Fresh fruit and berries are great for a quick fix if you have them on hand. Strawberries, blueberries, blackberries and raspberries are a good starter for many dessert ideas.
There are also many ready to eat snacks you can keep on hand, Atkins has many sweet selections you can easily stash in your pantry to conquer your cravings. Fiber One also has offerings that are handy. Online shops such as Amazon, Walmart, and other online retailers have many items to choose from. Pick something that catches your eye, suits your fancy and store it ahead of time.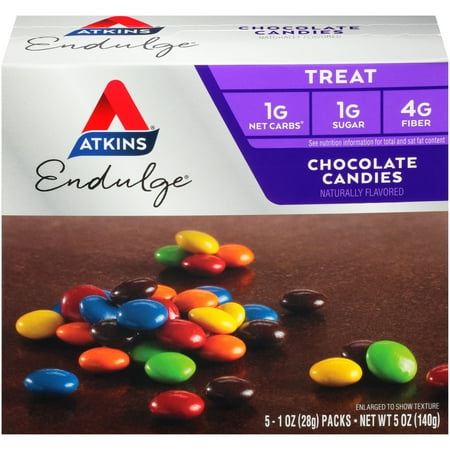 How to Deal With Desserts When You Are Eating Out
Eating out presents another challenge for many diabetics. You go to a restaurant, enjoy a great meal and then everyone is picking out their favorite dessert. What do you do? Don't panic, use your head, stick to your guns and plan ahead.
Knowing is most of the battle when it comes to eating out. Try to find out what is on the menu ahead of time so you can pick out what you will be eating. A lot of restaurants serve small portions when it comes to dessert so you can keep your carb intake to a minimum. There are also low or no sugar selections available at many establishments.
Less is better when it comes to eating out. If you have that cake or pie, just limit yourself to one small serving. Keep that ice cream serving to one scoop. You can't always avoid those sweet treats so try to keep your intake to a small bite or portion.
Some Desserts You Can Make At Home and Enjoy
Sweet potato or pumpkin pie is one of my favorites. They can be made relatively low carb and have a natural sweet base that makes them a perfect desert. My time to enjoy this kind of dessert often takes place during the holidays.
Here are some other dessert ideas:
Chocolate cherries or strawberries. Simply take some melted dark chocolate and dip your berries in it. A totally scrumptious treat!
Yogurt/whipped cream parfaits. You can mix yogurt and whipped cream together and add your favorite berries for a treat. Ground ginger snaps, vanilla wafers or graham crackers at the base of a serving glass topped with the yogurt, whipped cream or both with the berries adds a bit of zest to your dessert.
Sugar free peanut butter fudge. This is a few ingredient combination that is simply delicious. Just make sure you keep up with your carb count while you enjoy and savor each bite.
Low carb cherry pie is also one of my favorites. Add a little lemon flavor to kick up the pie's taste. Very yummy and satisfying.
Smoothies are always a great pick me up. Just whip up your favorite recipe. A smoothie in the morning can be a great start to your day.
Many supermarkets carry ice cream bars or fruit bars that are low carb. Pick your favorite brand and keep it in the freezer until you are ready to enjoy. These can also be the base for your favorite homemade dessert.
Apple, cherry or other fruit crisps can be made at home. Just follow your favorite recipe and enjoy!
Confidence With Your Dessert Strategy
Going low carb with your desserts is easy. Planning is the key to success. Stock your pantry with the staples you will
need on hand before you need them, Keeping a personal recipe file for your favorites is a good idea and can help you save time when it comes to preparing your favorites. Fruits are a good choice for diabetics. Have some available at all times to allow yourself an option that won't raise your blood sugar when you snack.
Small is the key word when it comes to indulging your sweet tooth. Practice keeping your dessert portions to just a bite, slice or one piece so you don't wreck your diet. If you do over indulge, manage your subsequent eating to reduce your blood sugars. When you do partake of a dessert, try to savor each bite and make the experience a memorable one.
Above all else, have fun! If you are making a dessert at home, try to enjoy yourself. I often experiment with different twists on a dessert preparation to see if I can make it better; don't be afraid to find brand new dessert worlds in your own kitchen. If you are eating out, emphasize the experience and think of the food as a sharing opportunity with family and friends. Being diabetic doesn't have to be a chore – live your life and enjoy your food.